Loveitaly is thrilled to have supported the delicate and complex restoration project that has brought one of the most iconic artefacts in the collections of ETRU (#NationalEtruscanMuseum of #VillaGiulia) in Rome to its original beauty, thanks to the partnership between Q8 and ETRU.
This sumptuous funerary urn in terracotta, dating to the second half of the sixth century BCE and excavated in ancient Caere, displays an Etruscan woman who lived over 2500 years ago lying on a kline, the bed used by banquet guests in Etruscan society. Her accessories and jewels demonstrate status and wealth and show us how women of the time liked to be portrayed.
The fragility of the object which required a very careful restoration has now been "returned to the public with an even more "seductive" presentation», in the words of ETRU Director Dr. Valentino Nizzo).
The restoration was made possible by the contribution from Q8.
The video, in Italian, shows various fascinating phases of the restoration work.
(Com_ Stampa Q8 | Contatti Ufficio Stampa > ufficiostampa@q8.i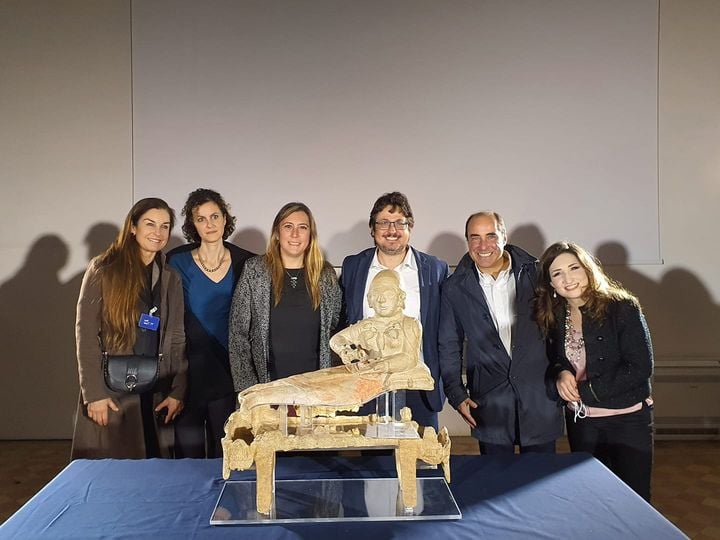 Museo Nazionale Etrusco di Villa Giulia
Roma, Piazzale di Villa Giulia, 9
Apertura martedì-domenica | Orario 9 -20