our mission

We seek to engage people and organizations in the US who are passionate about Italy, and care about preserving its history, culture and heritage. This includes individuals and groups seeking to connect with their Italian heritage, and philanthropists seeking to support Italy and its artistic treasures.
We work to support loveitaly, a well-established and trusted non-profit organization based in Rome, dedicated to the preservation and celebration of Italy's world-renowned cultural heritage, that facilitates and oversees select restoration projects, ensuring the highest level of accountability, transparency and ease for stakeholders and donors.  Together we can preserve and safeguard Italy's world-class art and architectural heritage for the benefit of present and future generations.
tax deductible donations
Incorporated under section 501 (c) (3) of the United States Internal Revenue Code and eligible to receive tax deductible charitable contributions within the limits prescribed by United States law, american friends of loveitaly provides a trustworthy, tax-deductible vehicle through which individuals, organizations or foundations can make philanthropic donations to loveitaly.  You may suggest how you want your donation used,  in support of named projects on the website or as a contribution towards the work of the LoveItaly nonprofit organization.
please note: to conform with IRS guidelines, the Board of Directors of american friends of loveitaly must retain complete discretion and control over the ultimate disposition of any contributions received by the organization. Donors may suggest that their gifts be used for a specific purpose, but to ensure that these gifts made to american friends of loveItaly are tax deductible and that american friends of loveitaly fulfills its duties and obligations as a U.S. tax-exempt organization under section 501(c)(3) of the Code they must be considered non-binding. However, the Board of Directors will always do its utmost to comply and is open to conversations about donations and future gifting.  The use of unrestricted contributions to american friends of loveitaly will be determined by the Board of Directors.
donation methods

For any queries, please contact the Treasurer at ciao@loveitaly.org
Donations can be made:
Online, via credit card/or paypal through the website: on this page
Online, via Paypal:  via our PayPal account ( link ).
Check, payable to: American Friends of LoveItaly
c/o Steven B. Altabef, EA
16633 Ventura Boulevard, Suite 505
Encino, CA 91436-1805
Bank Wire Transfer:  Contact the Treasurer at ciao@loveitaly.org and we will be pleased to provide you with the information for a bank transfer to our American account.
Your support is most greatly appreciated. Thank you.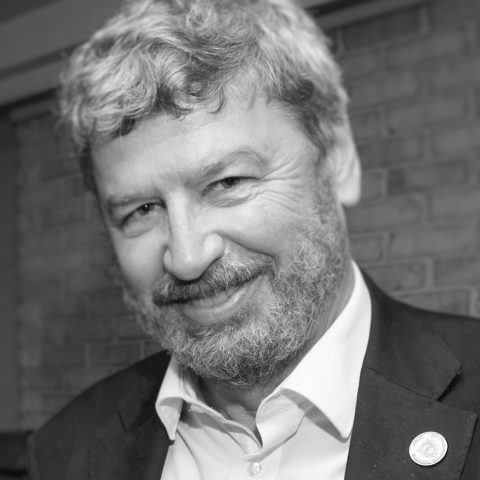 Dr. Richard Hodges, OBE
President
Dr. Richard Hodges, OBE, is President Emeritus of the American University of Rome and Professor of Archaeology at the University of East Anglia, UK.  A board member of the Packard Humanities Institute (2004-present), he was formerly the Williams Director of the Pennsylvania Museum of Archaeology and Anthropology, USA, Director of the British School at Rome (1988-95), Director of the Prince of Wales's Institute of Architecture (1996-98) and Scientific Director of the Butrint Foundation (1994-12).
He has worked in Italian archaeology since 1978, participating in the Biferno valley survey (1978-79), the San Vincenzo project (1980-98) and the Montarrenti project (1982-87). He is the author of many books, including Dark Age Economics, Mohammed, Charlemagne and the Origins of Europe, The Anglo-Saxon Achievement, Wall to Wall History, Towns and Trade in the Age of Charlemagne, Goodbye to the Vikings and (with Riccardo Francovich) Villa to Village, all published by Bloomsbury Academic.
Julia Baumgaertner
Vice President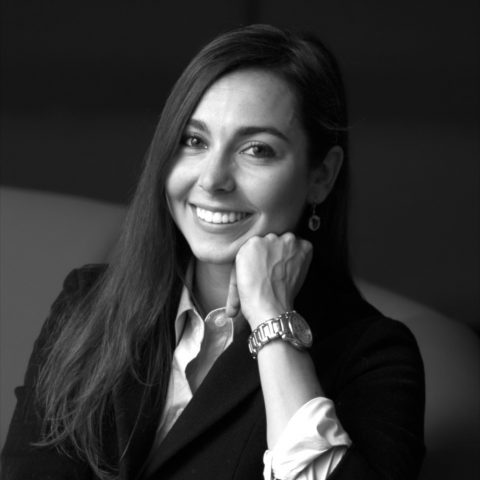 Julia Baumgaertner
Julia Baumgaertner is an experienced professional with broad expertise across marketing, digital media and global retail. She currently runs her own consulting business focused on marketing strategy and brand development. Previously, Julia worked in marketing at Apple, Inc., Marc Jacobs (LVMH Perfumes & Cosmetics), Champagne Louis Roederer, Rafael Vinoly Architects, and Conde Nast. Julia is an active member of the San Francisco philanthropic community and supporter of the visual & performing arts. Prior to her business career, she studied art history with a focus on French & Italian art and architecture. Julia holds a BA from University of California, Berkeley and an MA/MBA from Claremont Graduate University. She has lived and worked in Milan, New York City, and Los Angeles.
Victoria Lindsley
Treasurer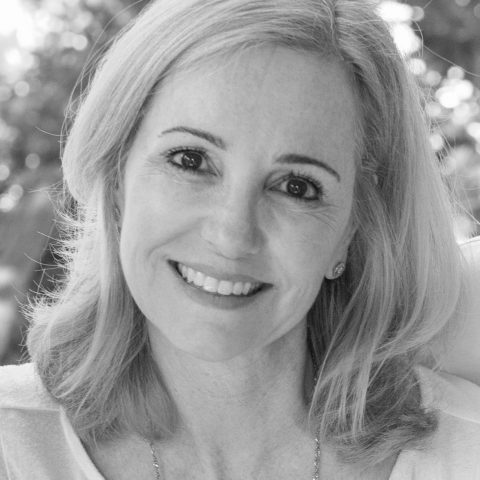 Victoria Lindsley
Victoria Lindsley is a marketing expert with experience in new products, brand management, business planning and team leadership. Prior to her latest engagement as a marketing consultant for Bouclier Visors, she worked as a brand manager at Neutrogena / Johnson & Johnson. She was a member of the board of directors of the Young Presidents Organization and the Center Dance Arts in Los Angeles. She completed her MBA from the University of Southern California and her BA in Economics and Italian from UC Irvine.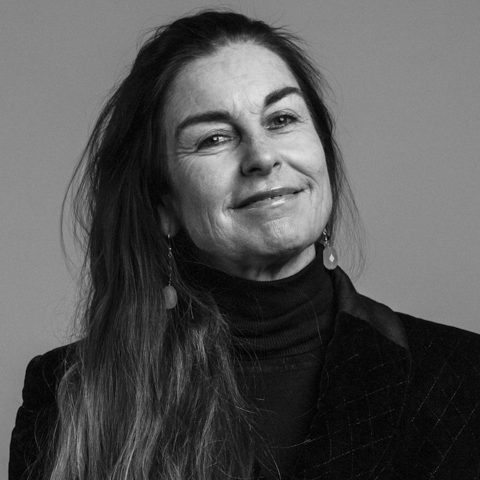 Tracy Roberts
Secretary
Californian by birth, Tracy Roberts is Italian by adoption and co-founded Loveitaly with Luigi Capello in 2016.  After graduating in Linguistics from the University of California in Los Angeles (UCLA), Tracy went to live in Rome, Italy where she started English Yellow Pages (1984 to 2011), a directory of English-speaking professionals, businesses and services in Italy. In 1988, she co-founded Interazione, a public relations firm. Her primary role in the company focused on development and management of clients' relations with the international press as well as government and institutional relations.
From 2002-2006, Tracy was the Executive Director of The Rome Chamber Music Festival and participated in the creation of what is considered one of Rome's most important annual musical events. She was responsible for overseeing all aspects of the organization, including international fundraising, corporate sponsorship, management and public relations.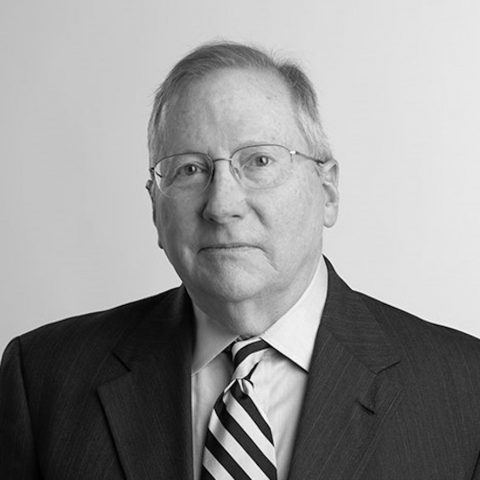 Robert Krapf
Robert Krapf is a Director of the law firm of Richards, Layton & Finger in Wilmington, Delaware. He focuses on commercial real estate transactions and land use law for local, regional and national developers, landlords, banks and other lenders, conservation organizations, institutions, businesses and industries operating in Delaware and elsewhere. An active member of the bar and numerous other professional organizations, he has held many local and national leadership positions; is a frequent author and speaker on topics of real estate, land use and business law; and has served as a member and officer of the boards of many local, regional and international professional, business, charitable and cultural organizations, including serving as Chair of the American Bar Association Real Property Trust and Estate Law Section, President of the American College of Mortgage Attorneys, President of the Delaware Center for Contemporary Arts, and Secretary of the Board of Trustees of The American University of Rome.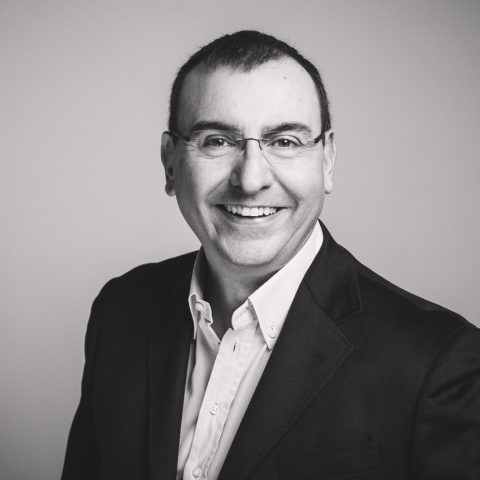 Salvo Giammaresi
Salvo Giammaresi is the Head of Localization at Airbnb, and also serves on the executive boards of Translated without Borders, Mosaicoon and EnLabs, and as an advisor to several start-ups. Previously Salvo was Head of Content and Globalization at PayPal, and Head of Localization at Yahoo. Salvo has helped companies of all sizes with globalization, geo-expansion, scalable and efficient operations, and business management. Salvo is a published author on the topics of localization project management, international product and portfolio management, formulaic sequences, and translation memory systems. He holds a Ph.D. in applied linguistics from the University of Palermo where he has been a visiting professor, teaching and developing classes and curricula.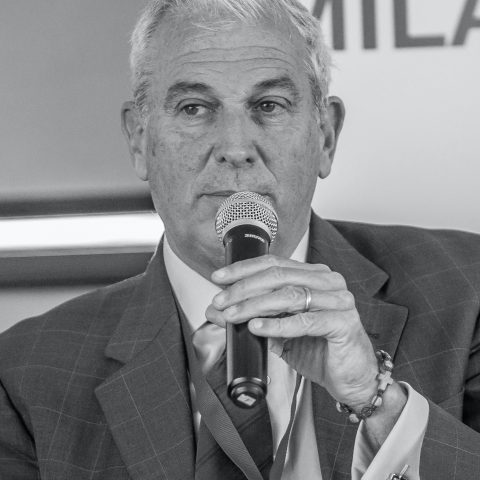 Marco Maximilian Elser
Marco Maximilian Elser has been living in Rome since 1984. With an American father and an Italian mother, he is a true Italo American. He has served in various capacities on the Board of the American Club of Rome, first as a Board Member and more recently Vice President. An avid polo player, he is also involved in charitable work, serving on the Board of Fondazione Operation Smile Italy (an organization which treats children suffering from cleft palate and other periodontal diseases). He has served on the Board of Italian and US companies for more than twenty years. Previously with Merrill Lynch, Marco is now a partner at Lonsin Capital, an investment banking boutique based in London. He speaks five languages. He obtained his B.A. from Harvard in 1981.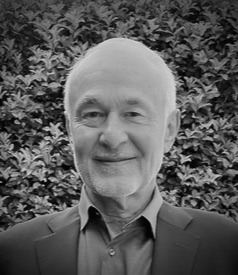 Charles Garrett
A native of Los Angeles and long-time resident of Rome, Charles Garrett graduated from UC Berkeley and got his PhD from UC San Francisco. In 1983 Charles married his wife, Rosella, and he relocated to Italy, where he taught at John Cabot University and later became Vice President and Dean. In 1997 he left John Cabot to start a successful restaurant business in Rome. Charles is active in the Ronald McDonald House Charities foundation in Italy and was instrumental in founding the charity's two Rome houses. In 2014 he sold his business and now spends his time between Rome, San Diego and San Francisco. Charles has been a supporter of LoveItaly since 2017.