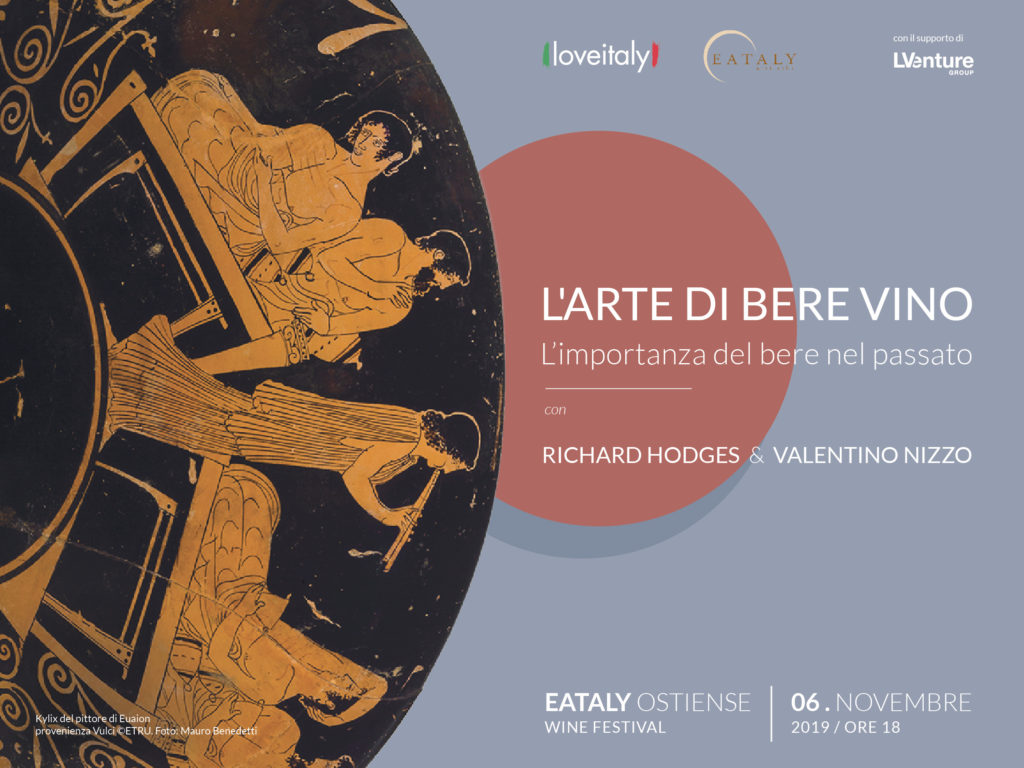 We are thrilled to announced LoveItaly's first event in collaboration with Eataly Rome. On Wednesday November 6 at 6 pm, the archeologists Richard Hodges and Valentino Nizzo will discuss: "The Art of Drinking Wine. The Importance of drinking in the past" followed by a glass of wine and finger food offered by Eataly.
The event will delve into the history of wine in Italy in celebration of the opening of the Eataly Wine Festival. To further combine the pleasures of the palate with support for Italy's artistic heritage, guests are asked to book their place with a 5 euro donation. Book here.
All the funds raised will go towards the restoration of a kylix, an ancient Etruscan wine vessel, attributed to the Euaion Painter (dated to 460/450 BCE) – for display at Rome's Museo Nazionale Etrusco Villa Giulia. Every donation will be matched by LoveItaly.
If you would like to support the restoration of this beautiful piece but are unable to attend, you may donate through LoveItaly's website specifying kylix in the order notes, or get in touch with us at ciao@loveitaly.org!