At a press conference at the National Academy of Dance in Rome, President Ester Coen announced the project for the restoration of Corrado Cagli's "The Race of the Berber Horses", a wall painting in the main dance hall.
The wall painting has a fascinating story: commissioned in the early 1930s, its destruction was ordered several years later by the same regime and its survival is due to a false wall that kept it hidden until the end of the war. The restoration project will be accompanied by academic theses which will attempt to answer the numerous questions that swirl around this vibrant work.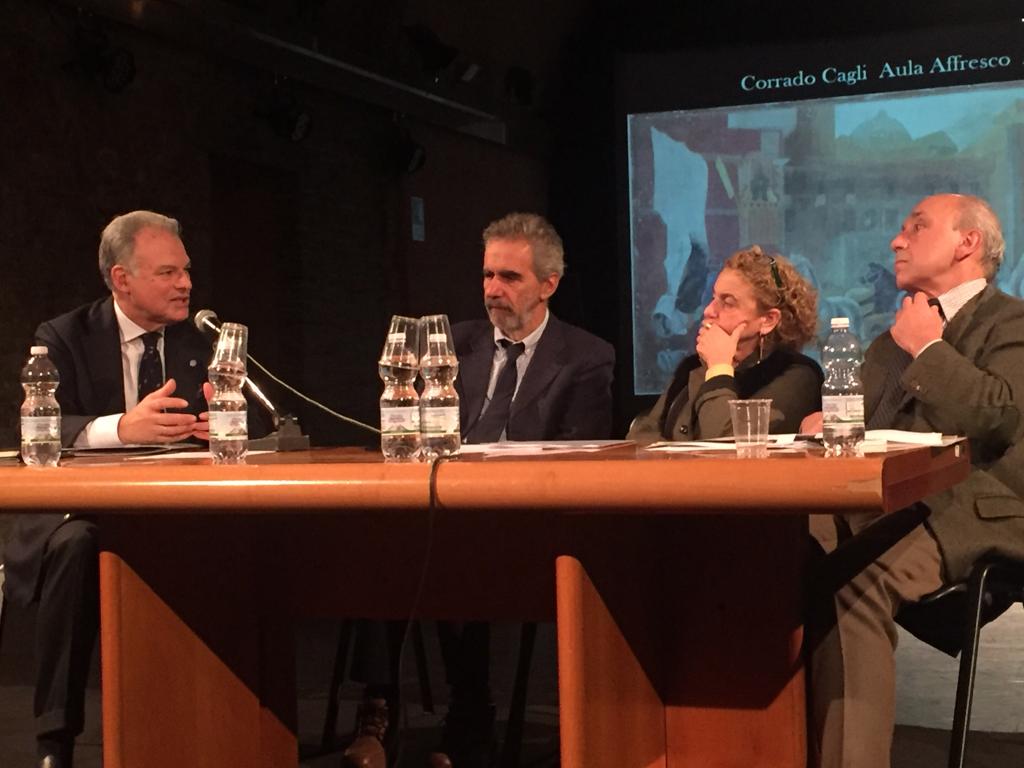 Stefano Pighini, Vice-president di LoveItaly, said at the end of the press conference that "This important restoration project brings together the highest levels of excellence and professionalism embodied by the Superior Institute for Conservation and Restoration (ISCR), the sensitivity of AND and the dedication of LoveItaly: all elements that demonstrate the commitment and excellence in Italy towards the conservation of cultural and artistic heritage conservation. I thank everyone involved in this project for bringing a work of inestimable value to light".
With special thanks to the Ruth Stanton Foundation of New York and Franck Giraud.