The Villa Farnesina is one of the most famous buildings in Rome and one of the most elegant statements of the entire Italian Renaissance, a masterpiece in which architectural design fuses with pictorial decoration. Although the first Renaissance villas with their formal gardens were built around Florence, the fashion for grand country villas soon came to Rome.
Built at the beginning of the sixteenth century by the Tuscan banker and Papal Treasurer Agostino Chigi, the Villa should have been named for him, the highly ambitious patron and art-lover born in Siena in 1466. He commissioned the Villa as the tangible sign of his own personality and high culture, decorating it magnificently and living in it until his death in 1520. However, after a somewhat troubled history and many changes of ownership, the Villa now bears the name and preserves the memory of the Farnese family, who acquired it in 1579.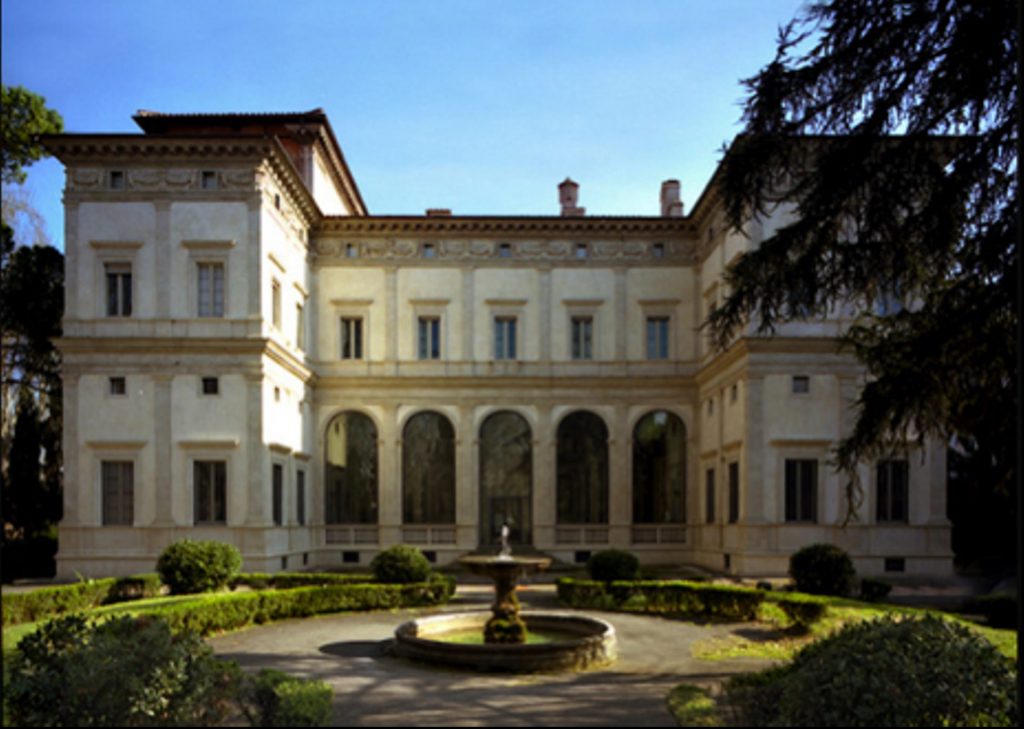 Many hands were involved in the building and decoration of Villa Farnesina, one of the first 'country villas' in Rome modeled on the great Imperial villas of Ancient Rome. One of these hands was Raphael whose work here includes the world famous fresco in the Loggia of Galatea.
THE LOGGIA OF GALATEA
The Loggia takes its name from the nymph painted by Raphael in his fresco the Triumph of Galatea which he completed around 1512. He depicted Galatea amongst a throng of sea creatures as she speeds away from her admirer on a fantastical shell drawn by dolphins.
In 2020, the quincentenary of Raphael'death, the two marble portals on the north wall of the Loggia di Galatea, Villa Farnesina, were restored thanks to the support of Ciceroni Travel and the attendees of the I LOVE ITALY event in February 2020.  The restoration work on the portals and the gold leaf finish, carried out by Villa Farnesina, had two goals:  to highlight the original artistic intention and to slow down deterioration, ensuring its future conservation.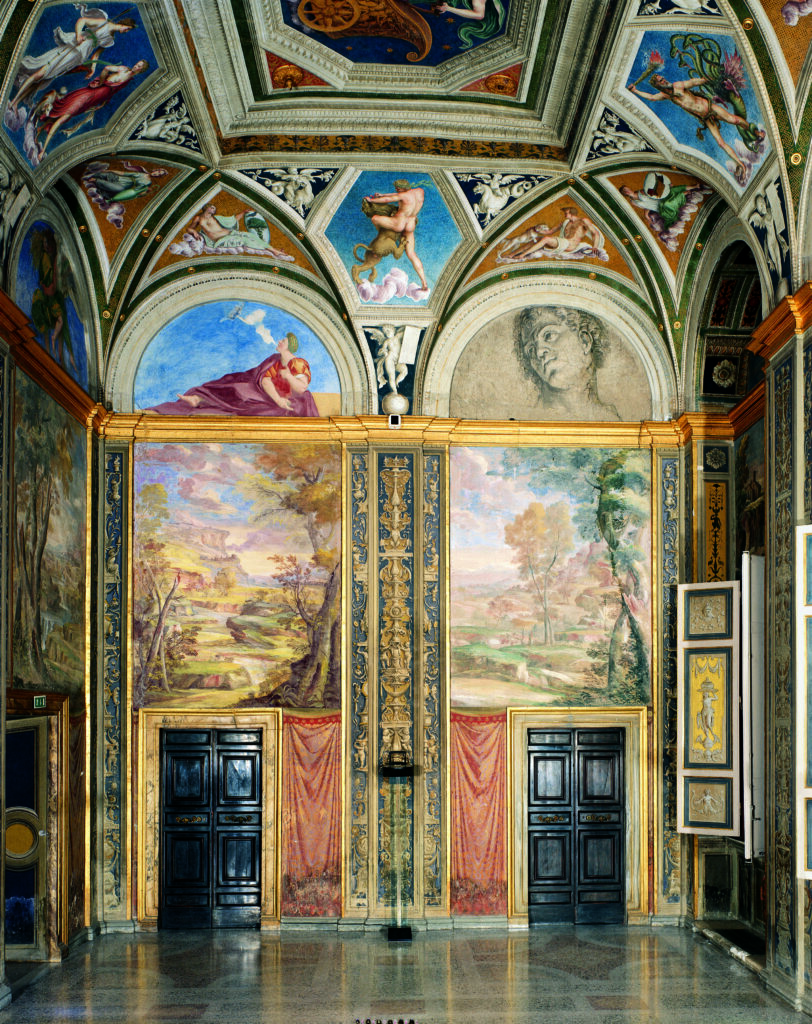 In the same room, a monochrome painting of a daringly foreshortened large head of a young man (seen above to the right) has been attributed to Michelangelo thanks to a well-known legend. It was said that he drew it as a competitive "prank" while he was waiting for the commissioned artist, Raphael, who was momentarily absent.
Support Restoration at Villa Farnesina
The Villa Farnesina is today a museum owned and managed by the distinguished Lincean Academy of Rome which has the huge task of continuing the restoration and maintenance of the villa and its gardens.
Individuals and corporations may contribute to the restoration projects ongoing at Villa Farnesina through LoveItaly. Contact ciao@loveitaly.org for more information