LoveItaly Challenge: a project for students by students
Villa Farnesina in Rome was the splendid setting for the Prize Giving ceremony of the "LoveItaly Challenge", a competition organized by LoveItaly Young, for students from the universities of Lazio and thanks to the generous grant from The Nando and Elsa Peretti Foundation.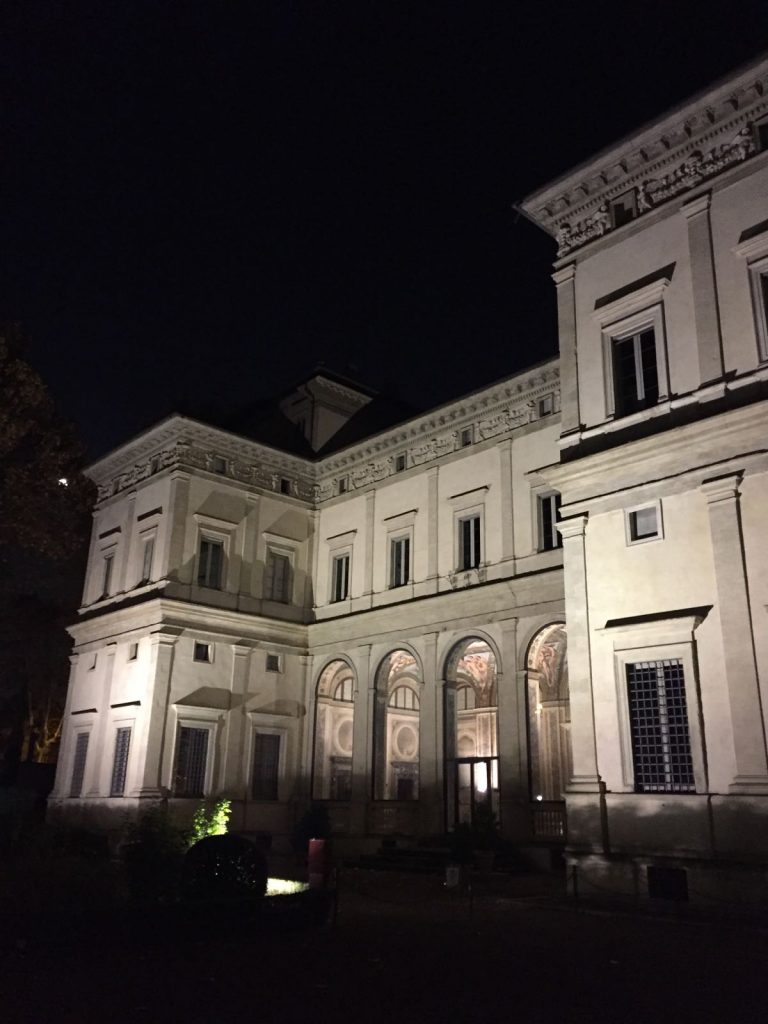 The over 100 students who participated were organized into groups, each submitting a proposal for the reopening of three rooms in the Villa Farnesina, that are presently closed to the public, with a new purpose: a bookshop and cafe. The three rooms include the Pompeian Room, so called for the neo-classical frescoes inspired by the – then recent – discoveries of the villa decorations in Pompeii, which are being restored at the moment.
LoveItaly President, Dr. Richard Hodges, noted in his welcome speech: «Culture is usually considered something for old people, however culture is the petrol of this country and young people must become the drivers.» A fitting introduction to an evening organized by students for students. Crowning the event was the address by Piero Angela, well known journalist and TV presenter who has dedicated his career to demystifying culture. In his support for the challenge, he stressed that young creatives are the future for Italian culture and emphasized the importance of 'doing', quoting Confucius: I hear I forget, I see I remember, I do I learn.
Professor Francesco Bruni, president of the jury and delegate for the Accademia Nazionale dei Lincei, commented on the Accademia's duty to protect Villa Farnesina and share the message of her incomparable masterpieces with foreign and Italian visitors. The prestigious jury, lead by Dr. Bruni, included Lorenza Mochi Onori, Gloria Arditi, Francesco Sforza Cesarini and Matteo Tamburella.
The four finalists presented their projects. The winning project: Fabulous Garden, was proposed by Martina Codiglione, Susanna Di Gioia, Beatrice Dollorenzo, Antonella Giannotto and Sonia Aura Marino, students from the Universities of Tuscia, Viterbo and La Sapienza, Roma. Echoing the garden setting and decorations of the Villa, they created a tree-like structure for the bookshop, both decorative and functional, seating inspired by rocks and a white glass table to symbolise a pool of water.
A special mention goes to all the finalists for their presentations: