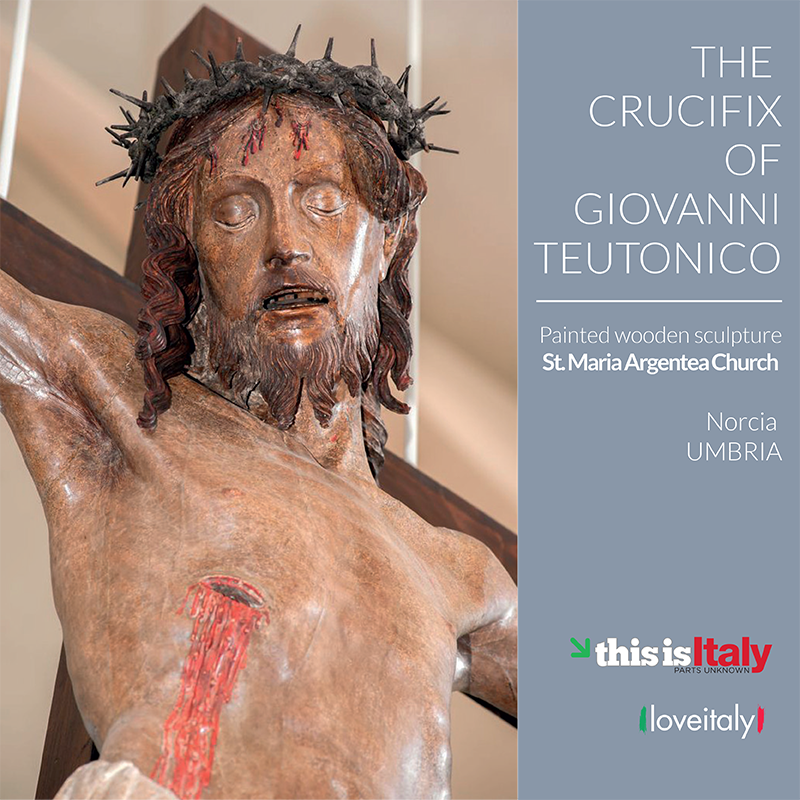 Restoration of the wooden Crucifix
by the school of Giovanni Teutonico (XV century) 
Cathedral of Santa Maria Argentea, Norcia (Umbria)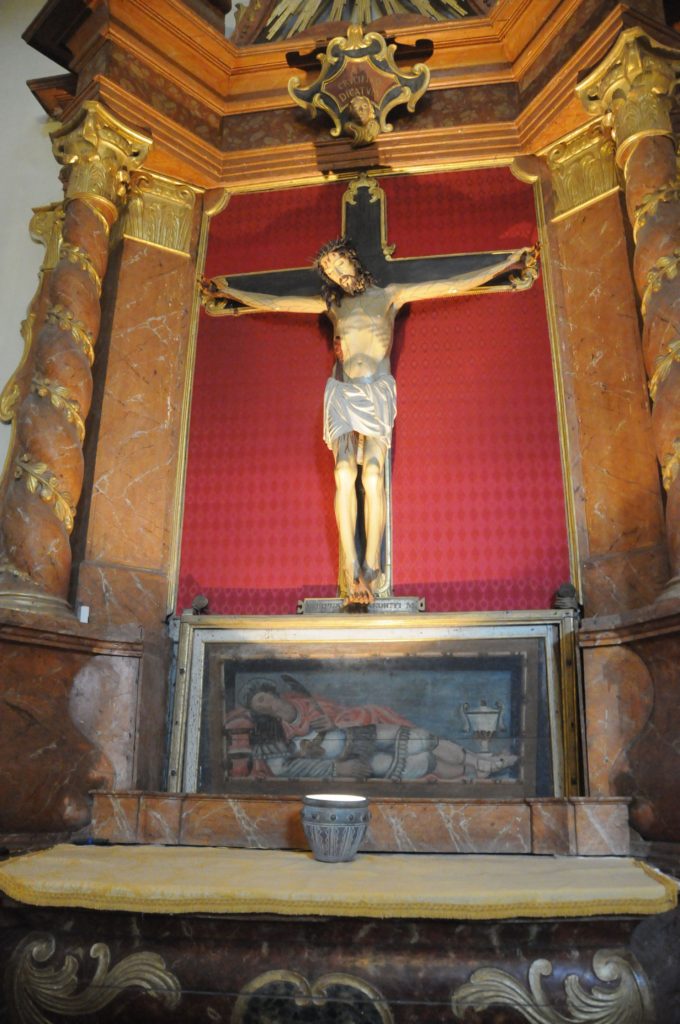 The XVth century wooden crucifix by the school of Giovanni Teutonico hung above the main altar in the Cathedral of Santa Maria Argentea in Norcia since its commission in 1494 by the rector Don Ottaviano Tonti.  He recorded the purchase in the Liber Memorialis, a valuable source of information on the history of the church from the fifteenth century, where he wrote: «Item pagai ad mastro Janni todisco per le mano de Andrea de Simone, Joan Benedicto de Basilio et Jacomo de Montano fiorini 45 per un crucifissu».
A valuable work of art, which expresses the sufferings of the crucifixion with great and engaging realism, the crucifix incorporated an unusual mechanism that, triggered by a cord, made the tongue move within the mouth of Christ, making him 'speak' in  times of sacred representations.
The earthquake of October 30, 2016, damaged both cathedral and crucifix.  The roof and upper perimeter walls of the cathedral collapsed, shattering the wooden crucifix and damaging the left side and the head.  The remains of the central trunk, together with the fragments of the face, arm and foot of the right flank, were recovered in November 2016.  Firemen were lowered in a basket, suspended from a crane, over the debris that cluttered the church, to recover the work of art.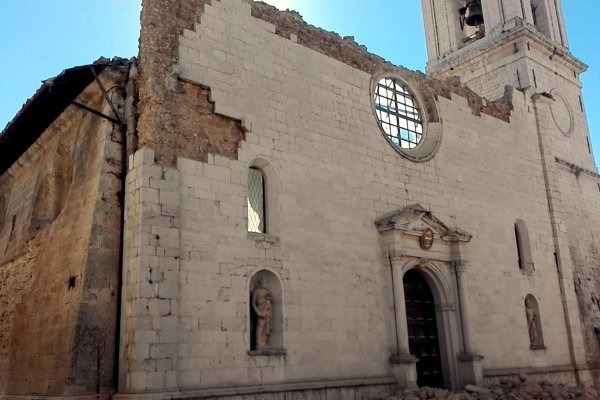 The sculpture was immediately transported by the Carabinieri of the Cultural Heritage Protection unit to the storerooms of Santo Chiodo in Spoleto which houses about seven thousand works saved from the devastating effects of the seismic events of August 24 2016 and later.
In November 2017, "This is Italy, Parts Unknown", an initiative of Panorama Magazine and International Business & Investment Initiative (IB&II) organized an important charity event at the Guggenheim Museum in New York.    LoveItaly was present, through its American association "American Friends of Loveitaly", to collect funds for the restoration of the crucifix.
The direction of the restoration work is entrusted to the Superintendency for Archeology, Fine Arts and Landscape in Umbria. Restoration will be carried out by the National Institute for Conservation and Restoration.
On September 19, 2018 a press conference was held at the Regione Umbria to mark the official launch of the restoration work.