Don't miss the Valentine's Party
Take part in our St. Valentine Cocktail Party at the new and fascinating Alda Fendi Experiments Gallery. St. Valentine represents a day of love and we've decided to dedicate the evening to show our love for the beauty of Italy and its extraordinary cultural heritage.
LoveItaly, a non profit organization whose mission is to promote and support Italian restoration projects, will be donating 100% of the prepaid ticket funds to it's crowdfunding project "Adopt A Column" of the small cloister in the Certosa of Capri, a very romantic island!  For more information about the Capri project, please click here.
Don't miss this super event sponsored by the dynamic women's organization "Free Exchange in Rome", the International American Club of Rome, the Canadian Club of Rome, Fendi Foundation, TriMission Department of the American Embassy, International Friends of the Certosa of Capri.
100% of the proceeds go to the crowdfunding restoration project in Capri.
Time: 6pm on Wednesday February 13th
Where: Alda Fendi Fondation Experiments
Via del Velabro 9 , 00186 Rome, Italy.
Photos of the Columns of the Certosa of Capri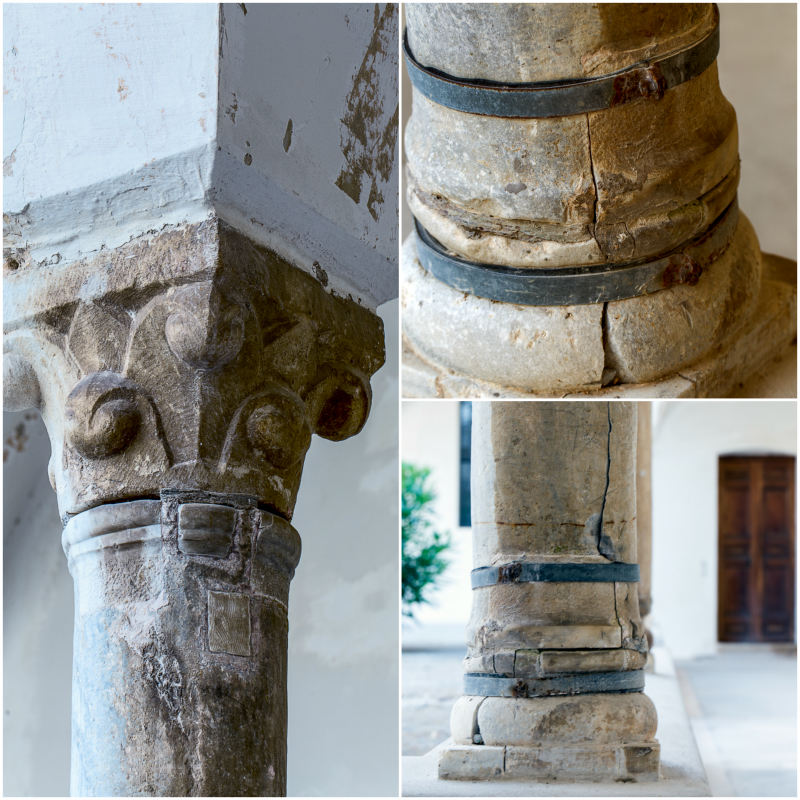 The Small Cloister of the Certosa of Capri